The treatment of photo-aged skin with pulsed, visible BroadBand Light (Sciton, Palo Alto, CA) is proven to dramatically improve the appearance of aging skin. The ability of BBL to improve photo-aged skin is now well known and universally accepted. Keeping skin healthy and delaying the signs of skin aging (e.g. fine wrinkling, laxity, age spots, uneven pigmentation and textural changes) are newly described benefits of regular BBL treatments. Delay of skin aging and maintenance of healthy skin are two very desirable goals for patients of all ages and skin types.
BBL FOREVER YOUNG
Using Sciton's BBL technology, the Forever Young BBL is the first and only treatment designed to delay the appearance of visible skin aging in all patients, including those with darker skin types. In addition to the proven clinical improvement in the appearance of photo-aged skin, compelling evidence supports regular longterm BBL treatments will enhance the expression of longevity related genes in aged skin cells; essentially reversing the aging process and returning skin to a genetically youthful state. Using the technique and parameters described, patients with Fitzpatrick skin types I through V can receive the age-delaying benefits of the Forever Young BBL treatment.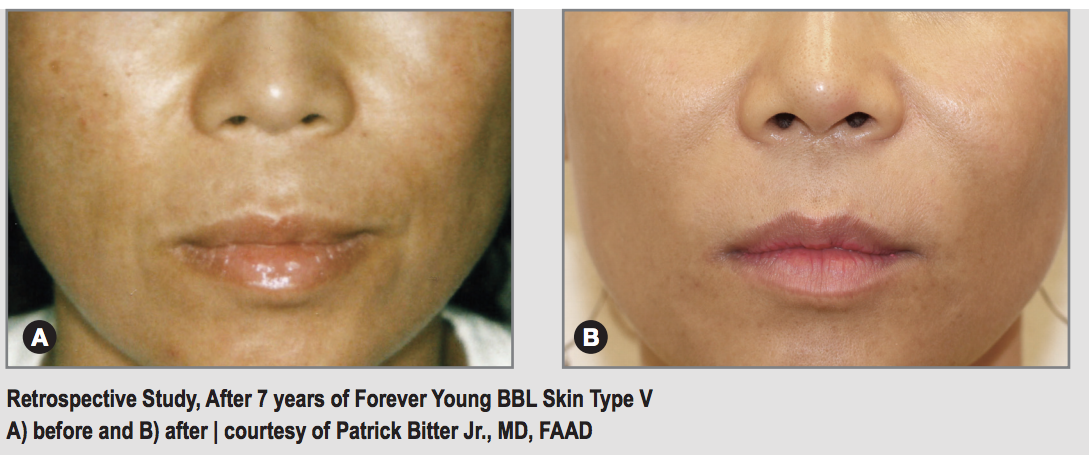 Photo Facial
Laser technology has opened up a world of restorative opportunities for your face. BBL BroadBand Light technology utilizes the power of pulsed light to deliver excellent phototherapy results. By selecting the appropriate wavelength or filter, the physician will be able to treat a broad range of skin conditions caused by skin aging and sun exposure. The light energy delivered by the BBL gently heats the upper layers of the skin. The heat absorbed by the targeted areas coagulates tissue to variable depth. This process helps restore the skin to its natural state. In addition, the photothermal energy targets and eliminates many of the fine vessels that cause redness and the unwanted melanin responsible for pigmented lesions.
Red & Brown pigmentation
Rosacea
Acne
Skin Tightening
Sciton Skin tightening procedures utilize infrared energy to deeply heat soft tissue while protecting the entire treated area with sapphire contact cooling. Targeted heating causes soft tissue coagulation and collagen contraction. This process initiates the body's natural healing process, resulting in a firmer, more youthful skin appearance. The full effect of skin firming treatments can be seen over several subsequent months.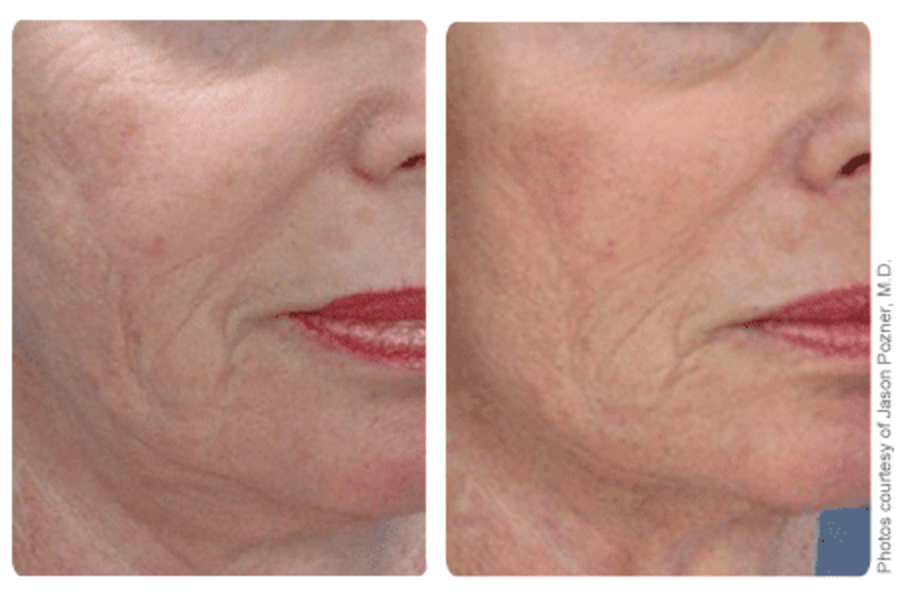 Hair Removal
Laser or light energy is selectively absorbed by the melanin in hair follicles and converted to heat, diffusing to and injuring stem cells in the bulb and bulge. Effective hair reduction can only be achieved during the active growth phase and hair reduction is considered permanent when a significant amount of hair does not return for a period of time longer than the complete growth cycle. After a series of treatments, most hair is permanently removed. However, if hair does regrow it will be finer and lighter than before.